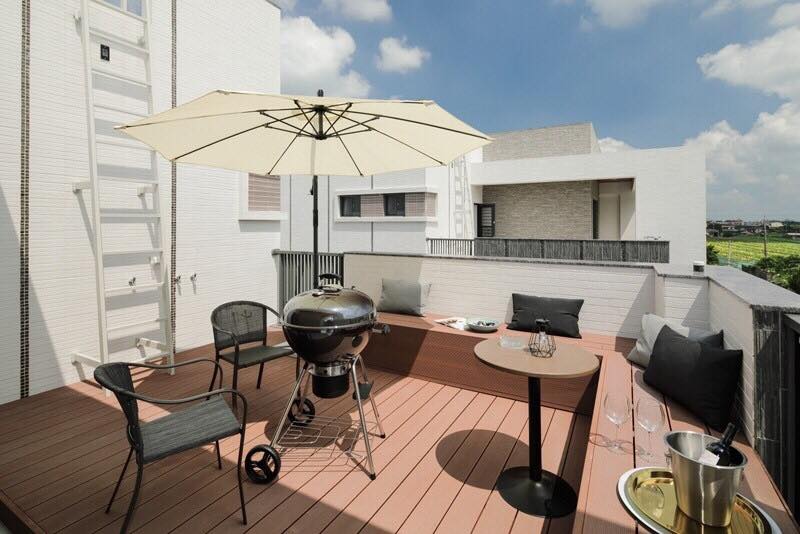 Outdoor wpc decking in australia | Composite decking australia from China
Product name:Australia composite decking from China 
Price: 14usd/sqm-30usd/sqm
Brand: Hanming WPC In China
Application of composite decking:outdoor decking,garden decking, swimming pool decking, marina decking
Color:Teak,Redwood,Coffee,Light grey, Brown, Black,etc
Length:2.2m,2.7m,5.4m,or customized
Type of composite decking: philippines WPC decking
Surface treatment of composite decking:Grooving, Sanding, Embossing
Australia, which covers an area of 7,692,024 square kilometers and is surrounded by the sea between the South Pacific and the Indian Ocean, is the only country in the world that covers an entire continent,with many unique animal and plant and natural landscapes, is a multicultural country of immigrants.There are a lot of foreigners traveling to Australia, so the tourism industry in Australia is also very good. Floor in many parks, tourist attractions, docks and other places usually uses wood plastic compsoite decking,but most of them are from China Manufacturer.WPC decking is a Kind of flooring used for outdoor, It is waterproof,anti-UV,Not moldy,So composite decking has a longer lifetime than wood flooring. and capped composite decking is Aslo popular in Australia.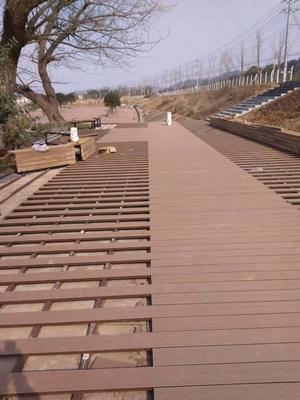 wood plastic composite decking australia from China 
Australia composite decking can substitute wood, sawwood, has the function of protecting forest resources and maintaining ecological balance, and has excellent performance than traditional wood. (1) No defects of wood products, such as wood nodal scar, can be found in wood-plastic flooring. (2) Wood-plastic flooring is homogeneous material, there is no parallel grain, the different mechanical properties of transverse grain and different shrinkage ratio in radial direction and chord direction. 3 wood-plastic flooring no matter it is pressed, extruded, injection molding, As long as the shape of the mold and sample holding device can be formed at one time. No processing residue, the most efficient use of raw materials and high processing efficiency. (4) products surface smooth, flat, solid, and compressible Make three-dimensional patterns and other required shapes, unlike wood also need complex secondary processing. (5) add a variety of colorants or coating, can produce colorful products. (6) the water resistance, moth resistance, anticorrosion and pollution resistance of wood-plastic flooring are much better than those of wood products. Low-quality wood can be used to produce products with high-quality wood properties.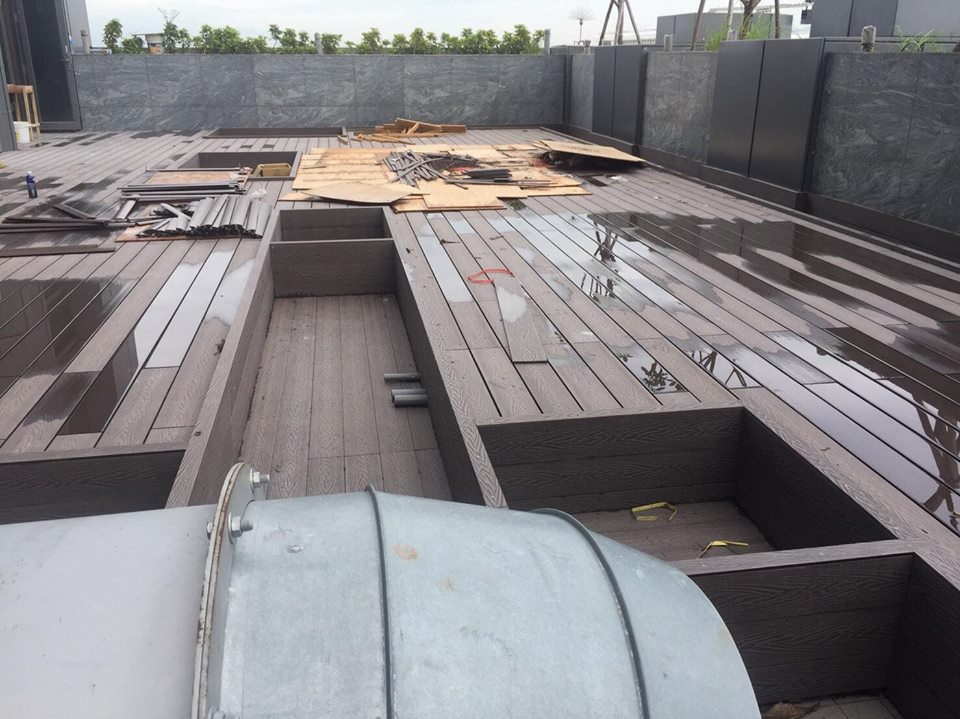 WPC decking for Outdoor Project in Sydney of Australia
Some Brands of  wpc Deck in Australia : TimberTech , Ekologix, Bunnings, Newtechwood, Modwood,ETC.
Some of them are aslo importing the Composite deck from China with a good Price. So why not import the flooring from China by yourself ? if the quantity reach more than 100 sqms.
What kind of company is Hanming in China?
Hanming is a company to provide wood-plastic composite products, all wood-plastic products are made of high-quality wood powder and plastic, we also have Australian customers now.
The plastic wood industry is growing rapidly, and more people are paying attention. The survey shows that 50 percent of the wood is now used for flooring, 15 percent for doors and windows and 15 percent for guardrails, and the rest is 20 percent. Europe and the United States market is now very common for plastic wood,  the Australian market too ! This can reflect the more and more popular plastic wood, is the garden, scenic spots, family villas and other ideal environmental protection supplies! Excellent Properties of New Type of Plastic-Wood Materials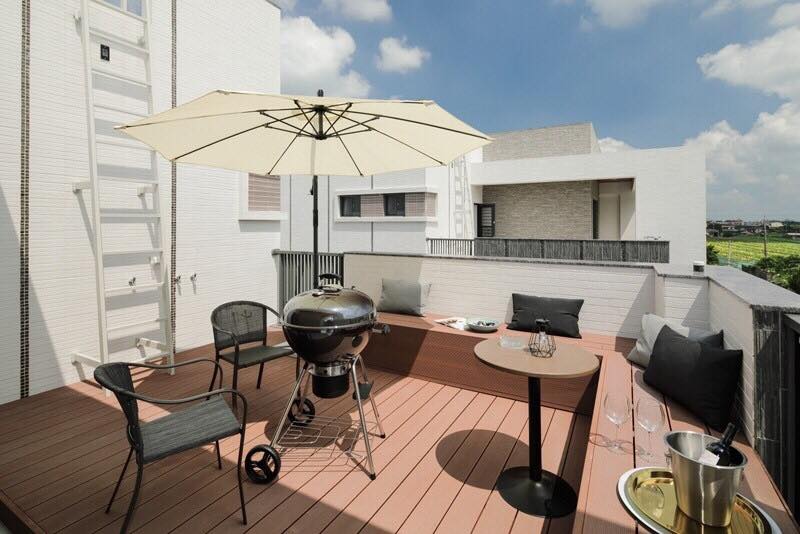 Australia WPC decking
What are the plastic wood brands in Australia ?
As we know, there are timbertech, ekologix,bunnings,newtechwood,futurewood,modwood,trex,stratco
Their  terminal Price is very high. Some of them are aslo importing the WPC decking from China.
The Reasons For You To Choose Hanming WPC Decking
• Dimension stability
It will not be out of shape after a long testing of 10 years and there is no crack under the test temperature between -40°c to 60°c
• Material Safety
Low flame spread / High slip resistance / No sting of wood / Contains no toxic chemicals or preservatives / Environmental friendly / Can be recycled with 100%
• High Strength
Outstanding screw and nail retention / High impact resistance / Great Compressive-tensile-shear strength / Modulus of elasticity: 20% greater than PVC
• Good appearance & nice touch
Natural feel & wood touch / Broad range of finishes and appearance, Multicolor, and needn't to painting
• Longevity
Its lifespan at least 10-15 years in the outdoor weather condition
• Install & Maintain easily
Easy to produce and easily fabricate / Easy to cut, fix and glue; Easy to tenon, drill and nail / Require less routine maintenance / No need staining & water Sealant
Some Customers need Australia Standard fire resistance wpc decking , we aslo can Produce that.
Send a email to Admin@hanmingwpc.com get more details for Australia composite deck.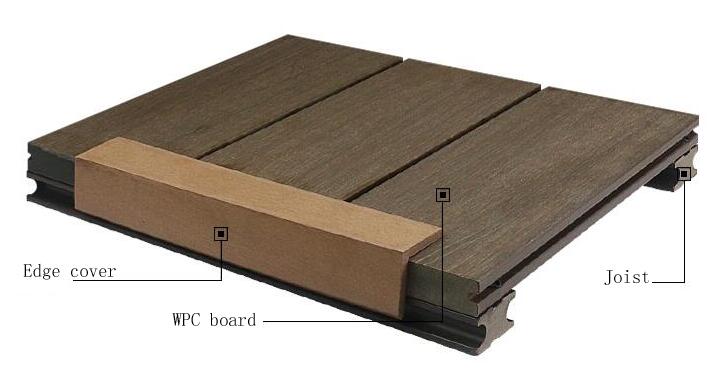 Here maybe you are interested in how to install the Australia composite decking.
PLS View this decking installstion article, you can learn a lot from that.
What is WPC?
The Eco-friendly WOOD PLASTIC COMPOSITE outdoor decking / flooring we produced is made of
= 60% Bamboo/Wood Fiber(Professionally treated dry bamboo/wood fiber)
= 30% HDPE(A Grade Recycled HDPE)
= 10% Chemical Additives(Anti-UV agent, Anti-oxidation agent, stabilizers, colorants, anti fungus agent, coupling agent, reinforcing agent, lubricants…etc
Scenic spots wpc decking australia VIDEO

FAQ: 
1. Compared to real wood, what are the advantages of WPC? 
Shortly speaking, WPC not only has better mechanical properties, weathering resistance, color fastening, chemical stability and low heavy metal content, but also is water-proof. 
2. Will color fade because of weathering? 
Unlike real wood, our products have great color fastening performance. The color will just fade a little at the beginning of three months, and then the color will become very stable for later application. 
3 Are Hanming wpc  products easy to install? 
Definitely, Our customers can find all fitting and hardware in Hanming. Also you can see the Videos for installation from our website. We are pretty sure that our products can meet your DIY request. 
If you are in Australia and want to Order the WPC decking from China, welcome send email to Admin@hanmingwpc.com 
Or Click here to send us a Inquiry.