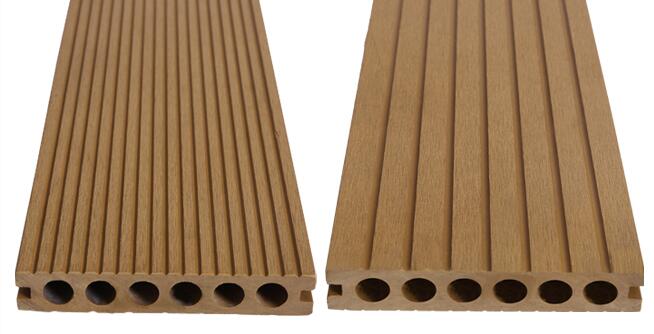 wood plastic composite decking philippines | philippines WPC decking Manufacturer
Price: 15usd/sqm-23usd/sqm
Brand: HANMING WPC
Product name:philippines composite decking from China 
Application of composite decking:outdoor decking,garden decking, swimming pool decking, marina decking
Color:Teak,Redwood,Coffee,Light grey, Brown, Black,etc
Length:2.2m,2.7m,5.4m,or customized
Type of composite decking: philippines WPC decking
Surface treatment of composite decking:Grooving, Sanding, Embossing
The Philippines is a Southeast Asian island nation located in the western Pacific Ocean, with a total population of more than One hundred and eighty million.Manila has 12.88 million people,Several cities are big and modern in  Philippines now.So more and more places need composite decking.
If you are a wholesaler or Dealer of wood /WPC timber in philippines, maybe you can Purchase the WPC decking from China Manufacturer. Hanming is a good Supplier for WPC Products in Zhejiang,China.
Our WPC decking has been widely used in garden decoration, park decoration, landscape platform, walkway, terrace, swimming pool flooring, water world, wall decoration, outdoor cafe and restaurants, wooden house decoration, etc.
Advantage of  philippines composite decking 
Low maintenance  

realistic wood appearance

stable and endurable 

easy to process

shape stability

adjustable excellent performance

Temperature resistance

recycle 100%

Long Lifespan  

Concealed fixings  

Water resistant  

Slip resistant  

Mould resistant  

UV / Color stability
Application of wood plastic composite decking philippines
Backyard Summer house, Seaside Walk Board, Pool & SPA Surrounds, Marina Pontoons, Theme Parks, Board walks, Leisure Centers, Public Areas, Garden, Villa, Garage, Lawn, Patios, Balcony, Hotel Terraces.   
 WPC decking project in Manila–Best wood for decks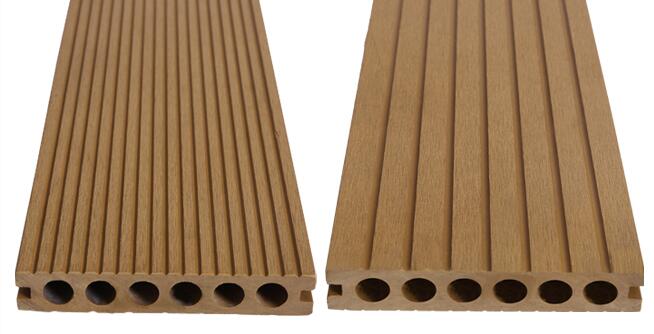 Wood plastic composite outdoor decking Chinese Hanming WPC composite  flooring  export to Philippines will be packaged in Plastic film ,wooden pallet.
The size and weight will be according to customer's quantity.Details packaging and shipping information,please contact our sale managers,we will provide you details according to your quantity and destination port.
A WPC decking product specification shall at a minimum contain the following:
Size (e. g. 140*25 mm)

Length (e.g. 2.2 m or 2.9 m)

Color (e.g. Black, Gray, Olive Green, Red Wood, Coffee, Wood)

Material components (e.g. 55% wood power + 35% HDPE +10% chemical additives)

Surface (e.g. Smooth, Brushed, Scratched, Grain or Sanded)

Lifetime (e.g. 25 years)

Usage (e.g. Outdoor or Indoor)

Anti-slip (Yes / No)

Anti-UV (Yes / No)

Waterproof (Yes / No)

Weather resistance (e.g. suitable from –40°C to 60 °C.)

Flame Retardance (e.g. German B1 Standard)
Popular sizes of wpc decking in philippines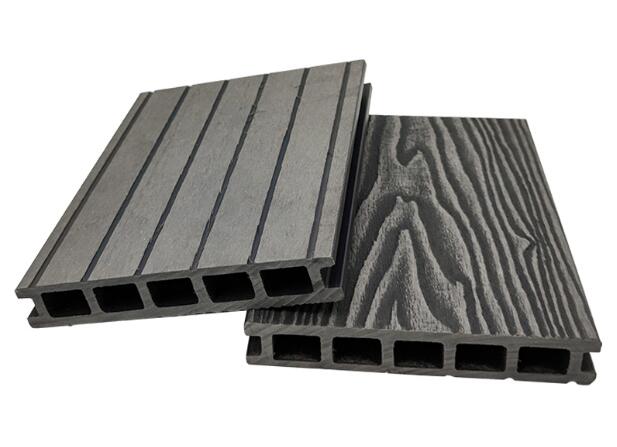 Philippines composite decking from China Manufacturer
What is wood plastic composite decking products?
WPC decking is a new green building template material,It's a good product instead of steel board,bamboo and wood.

Which made of of 60%~65% natural wood fiber(professionally dry treatment),30%~35% of eco-friendly HDPE/PP/PE/PVC materials and 5%~10% chemaical additive(anti-UV agent,anti-oxidation agent,reinforcing agent,stabilizers,colorants,anti-fungus agents,coupling agent ect)

The service life of WPC is 15-20 years,it is suitable from -40℃~70℃.

It is light weight,waterproof,stronger,easy to install,smooth surface,no crack,less seams,sawing,can be nailed by keel,can be processed into any length and many other advantages.
Pollution occurred from moulds,mucedine,berry and leaves:

Use a cleaning agent contains detergent and sodium hypochlorite to clean off.

Dirt or debris:

Clean the decking to remove dirt or debris by using soap,hot water and astiff bristle.

Chalk markings:

All colored chalk lines are permanent except white,scrubbing the area with hot soapy.

Oil and olein occurred by touching:

Use a cleaning agent contains degreasing agent.
Quezon City,Palayan,Manila,Davao City,Puerto Princesa,San Juan, All cities in philippines are using wood plastic composite materials for the public projects.
The Philippines mainly imports WPC and currently Philippines does not have its own production factory.The Philippines has a monsoon tropical rainforest climate,Filipino customers not only value the appearance of WPC decking board, they will also pay attention to whether this floor can adapt to the hot and rainy Philippine climate.We are confident in our raw materials and formulas,Filipino customers are generally satisfied after receiving our samples.Facing the high humidity and perishable environment in the Philippines, we will also recommend our latest product—Capped composite decking to the customers.
if you prepare to import from China, Send your inquiry to Admin@hanmingwpc.com 

If you aslo want to know how to install the composite decking , pls view this Video.
How to install composite decking Video
1. Free sample is available.
2. Rich variety of products.
3. Meet personalized requirement.
4. Provide professional advice for your 
    engineering design.
5. Supply technical guidance for installation.
6. Provide after-sale service for maintenance instruction.  
And when you choose Hanming outdoor floors, you choose real environmental protection! We all love the fresh air brought to us by nature, beautiful scenery, love her please protect her!Hanming Outdoor floor production does not need to cut down a large number of trees, choose Hanming outdoor floor, can protect at least 1000 standard football field size forest from logging every year!And Hanming outdoor floors do not need to use chemicals such as preservatives, wood wax oil and other chemicals for daily maintenance, so that these chemicals can also avoid the destruction of water and soil!