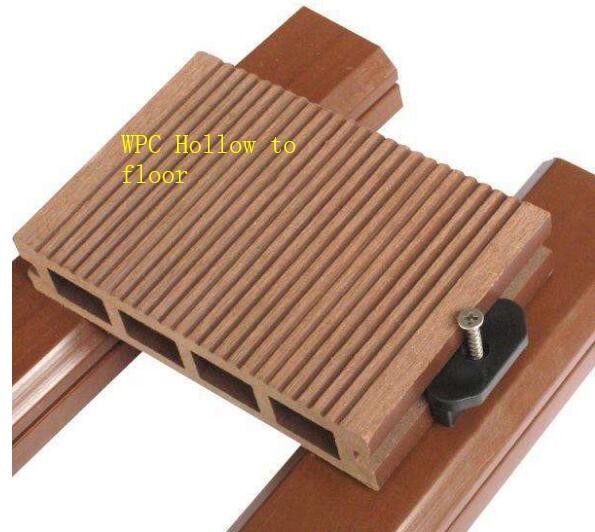 What is WPC Hollow to floor ? | what does hollow to floor mean
Price: 15usd/sqm
Brand: Hanming WPC
WPC Hollow to floor surface treatment:sanded, brushed, wood grain, groove
WPC Hollow floor Advantages:Use of waste and recycled materials
Used for such as boardwalks , docks,Parks,Swimming pool and Gardens.
The raw material of the decking and others: 55% bamboo powder, 35% HDPE, 10% additive.
Hollow to floor means hollow decking, can be used outdoors or indoors, and we're mainly talking about outdoor flooring,Outdoor hollow to floor has less strength, but it is very affordable.Some Hollow to floor only need 15 usd Per SQM.The material of the hollow to floor is  wood-plastic composite, which is extruded and formed by an extruder.Since there is hollow to floor, then there must be Solid to floor too.This article explains some of the hollow to floor situation.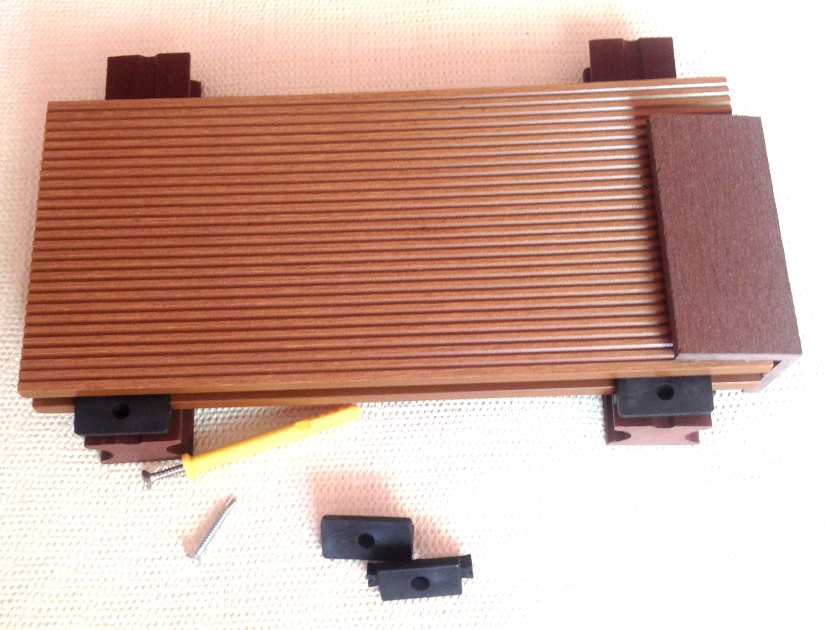 The main material of wood-plastic outdoor floor is PE, wood powder or bamboo powder. After adding auxiliary agent, high speed mixing, granulation is carried out, and then extruder is used to extrude granular material into profile. This kind of flooring can be used in garden landscape, villa and other outdoor platform.
Common specifications:
140×35 hollow board

140×35 Solid board

150×50 Solid board

96×26 Solid board

146×20Solid wpc 

140×23 hollow floor 

140×40 hollow 




  

140×40 Solid

148X25mm Hollow 

 1150*25mm Solid

 200*50 Solid
And plastic wood hollow to  floor force requirement is not very tall, suit to use in the place with less human flow.
It is green and environment-friendly, recyclable, with solid wood superior texture and fireproof and waterproof flooring. We can be seen everywhere in outdoor places such as park scenic spots, community property, walkways, and pro-level platforms.
The properties of the plastic-wood materials are even more powerful. Compared with wood, the plastic-wood materials are waterproof, fire-resistant, worm-proof, decaying, and so on. They can be said to be a wood-imitating material that overcomes the shortcomings of wood. To some extent, it is a rather perfect building material.
The traditional wooden flooring is more afraid of soaking water during use, if it contact with water for a long time, it will be deformed by moisture, which will not only affect the beauty, but also affect the practicability of the flooring. And the flooring of plastic-wood materials is mainly processed with High density pe +Wood power during the production period, and additives are added to the floor, so the floor will not deform after it meets water, so it can be directly installed for outdoor use. The introduction and use of wood materials have also changed the definition of traditional wood flooring.
First of all, plastic wood flooring in the selection of the user needs to first determine the specific type, because the plastic wood material flooring are mainly solid and hollow floor, generally speaking, the family decoration is solid floor, Hollow floor is used outside more solid and hollow price is also a gap because the indoor floor is generally thinner so the price will be appropriate cheaper. Users should first confirm that their choice of type in the purchase.
How to install the WPC Hollor to floor and Solid floor an co-extrusion WPC decking .
Here Remind everybody, plastic flooring should be carefully installed, and it is best not to have any heavy objects or sharp objects colliding with plastic boards to prevent damage.
Secondly, we should pay attention to the problem of brand when choosing plastic wood flooring. At present, there are a lot of manufacturers who produce plastic wood flooring in the market, and the production quality of each factory is different, so we need to choose the manufacturer with good brand image and good market reputation. In addition, the quantity to be purchased for plastic flooring also needs to be determined in advance.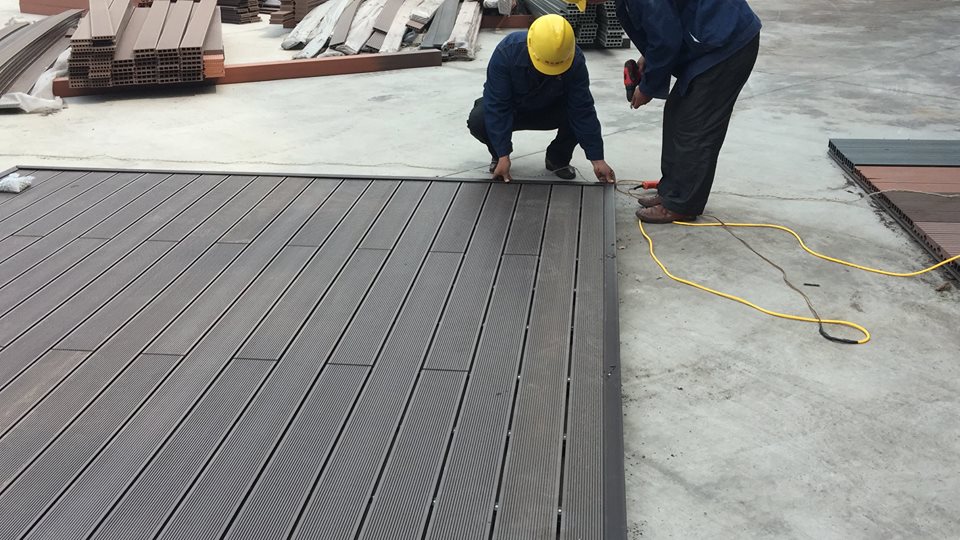 What is the trend of plastic wood flooring in the future? the above advantages tell us that the real wood flooring in the future may be replaced by plastic wood flooring and become an indispensable flooring in our daily life.
It is precisely because of the extensive use of plastic wood flooring and the characteristics of environmental protection, so the plastic wood industry in our country has poured out a lot of rising talent, still need constant innovation, strive to let our plastic wood products have more market, greater competitiveness.
Hanming Group Provide WPC decking , Wall cladding , Co-extrusion wpc DECK,interlocking composite decking tiles,composite Siding, Pergola,Pavilion, Flower box,ETC.
Pls send email to us : Admin@hanmingwpc.com