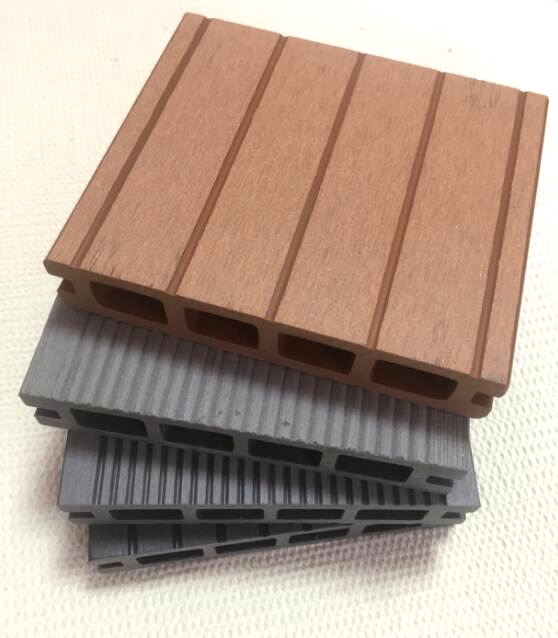 [Best & Most]Affordable composite decking | Cheap WPC Decking Price China
FOB shanghai Price:16usd/sqm –32usd/sqm
surface treatment:sanded, brushed, wood grain, groove
Advantages:Use of waste and recycled materials
Used for such as boardwalks , docks,Parks,Swimming pool and Gardens.Our WPC decking and others are slip resistant.
The raw material of the decking and others: 55% bamboo powder, 35% HDPE, 10% additive
Changxing Hanming Technology  Co., Ltd. is a environmentally-friendly Company of Affordable  WPC hollow decking , wall cladding ,wpc railing, composite wood material,WPC Bench,  Solid composite deck.It is located in the famous floor capital of China – Huzhou City, Zhejiang Province, 160 km from Shanghai Pudong International Airport.
    The company is committed to providing customers with high quality outdoor plastic wood products, including plastic wood flooring, plastic wood exterior wall panels, composite Siding, plastic wood fences, composite Lumber, plastic wood pavilions, plastic wood flower boxes,etc.
our composite deckings are used for Balcony board, Swimming pool decking, Garden decking, veranda wpc decking .
[Best & Most]Affordable composite decking—wood plastic composite decking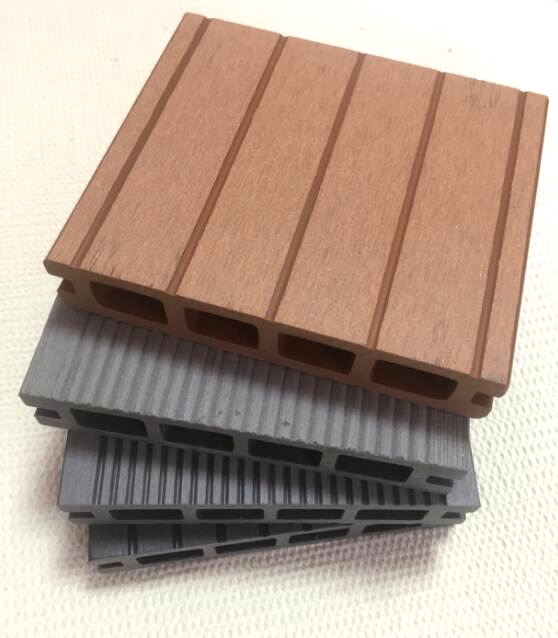 Why is wood Plastic decking an affordable composite floor?
The price of the composite decking boards  is relatively reasonable and maintenance-free,If other materials are used, the later maintenance cost may be much higher.The price of  hollow composite decking is only $16 Per square meter, which is obviously affordable.After using the composite floor, it will give people a better visual experience because its color can be customized,not look wood.The surface can also be printed with wood texture. 
wood texture composite decking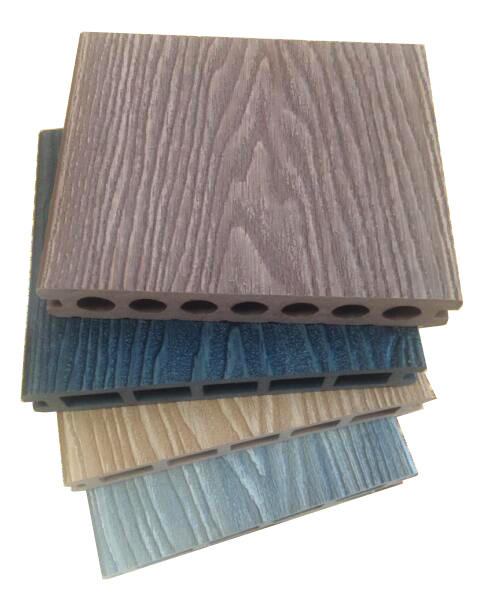 Hanming composite decking is affordable                 
The raw material of the decking and others: 55% WPC powder, 35% HDPE, 10% additive
1.  Made of recycled plastic (HDPE) and wood or bamboo powder, plus non-hazardous chemical additives such as anti-UV agent, light stabilizer, lurbicant, culping agent and etc.
2. Eco friendly to nature
3. Waterproof, fire retardant, UV resistant, Anti-slip, maintenance free, long life span
4. Profiles adjustable, lengths adjustable, colors adjustable, surface treatment adjustable
5. Easy intallation and cost efficiency
China affordable composite decking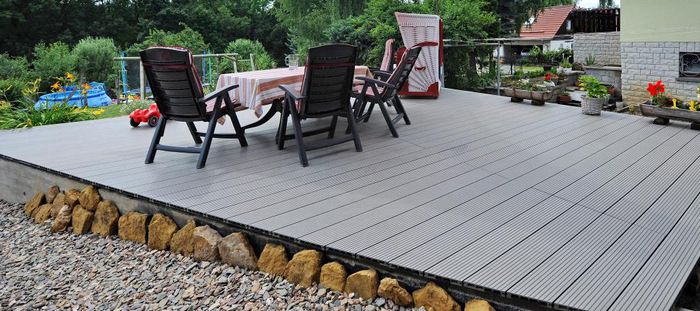 Description Of Hollow Wpc Decking:
Name: Hollow affordable composite decking
Length:2.2meters or customized
Material:
35% environmental plastic materials(Grade A HDPE andnew PP)
55% natural fiber (wood powder, bamboo powder, etc)
10% chemical additives. (Anti-UV agent, Anti-oxidation agent,stabilizers,colorants, anti fungus agent, coupling agent, reinforcing agent, lubricants.)
Color:Black,Grey,Teak,Dark Green,White,Coffee or customized
Maintenance:Free maintenance
Installation  :
Step 1:Put the keel in the bottom with the recommended 30-40cm distance
Step 2:Dig a 1.5cm-deep hole and put the nail in.
Step 3:Combine the two boards and tighten the screw.
Application:Building exterior ,decoration,Indicator,Plaque,Pavilion,Sun visor,etc.
Wood plastic borad has also been widely used in composite Siding, fences, Railing and other fields.
Most projects can afford their prices.Best deck material Can aslo choose wood Plastic composite.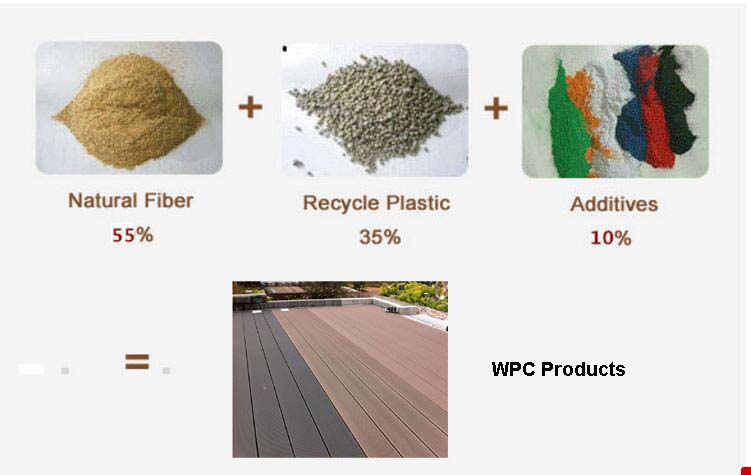 Hanming affordable composite decking —waterproof

5 Advantages for Affordable composite decking
1:Low water absorption
Friends who use wooden floors know that wood absorbs water and rotates, a headache that greatly reduces the useful life of wooden floors.Due to the participation of the plastic components in the wood-plastic composite floor, the density is relatively large when the composite material is extruded by the extruder,So the water absorption of wood-plastic lumber is generally less than 1%.This also allows wood plastic panels to be installed in wet environments.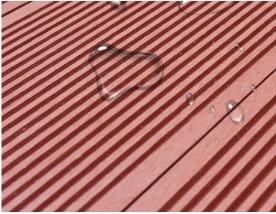 2:The material is very easy to maintain
Wood Plastic Composite requires very little care as it has a strong resistance against weather conditions. Moreover, due to the wood/plastic mixture, it does not attract bugs and is also easily cleaned. If you are considering wall cladding, you will surely be looking for a material which can be maintained easily .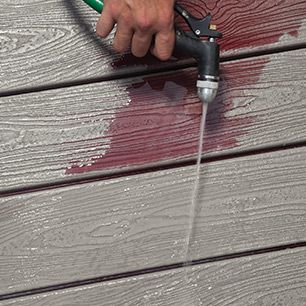 3:The material is slip resistant
In addition of being water resistant, it is also slip resistant. Considering WPC for floor decking around a swimming pool is excellent. No need to worry about kids running barefooted around it!
The grooves and wood textures on the surface of the plate can prevent slippage.
4:Available in different colours
Everyone has his own taste for colour. Luckily, WPC can be available in different colours, and note that this is not a simple paint coat that can be easily affected by weather. The material itself is available in different colours without any painting work required.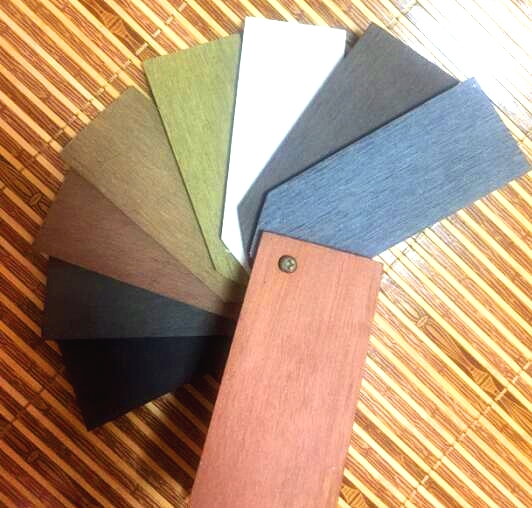 5:A NATURAL LOOK
One reason composite grooved decking has become so popular is due to its stylish yet natural look. Being made up of real timber while incorporating an innovative design,wpc timber provides a stunning and modern look that still looks natural.
Furthermore, wpc decking comprises of a range of natural finishes and colours, which blend in seamlessly with the surroundings in a garden, augmenting its natural look that is in-keeping with the outdoor space.
Best & Most Affordable composite decking from Hanming with good Packaging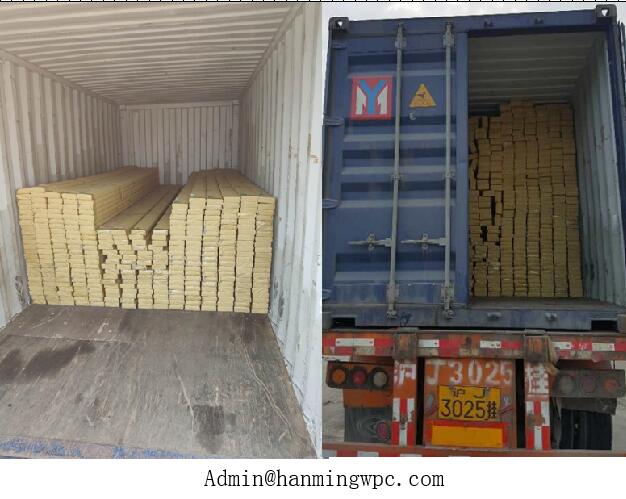 Hanming exports wood-plastic decking of various specifications, and the price is very affordable.We welcome customers who intend to import from China to make an inquiry from us.Send email to follow address:
Whatsapp:+86 18705825615
Skype: NICKWPC88