Waterproof Modern Design Wood plastic composite lumber | WPC Lumber Eco friendly
Price: 15 usd/sqm-22usd/sqm
Brand: Hanming WPC
Place of Origin:Zhejiang, China
Material:PE+wood power+additives
Size:140*25/150*25/146*24mm
Usage:Swimming Pool Decking. Garden Decking
MOQ:200 Square Metres
Delivery time:20days/1000m2
Payment: L/C, T/T
Wood plastic composite (WPC) is additionally best-known by several alternative names: Eco friendly wood, plastic wood, fiber plastic composite and WPC lumber , simply to call some.
WPC timber may be a material made of wood fibres, plastics and alternative inorganic filler materials. This materialis created to seem like wood and smell like wood, however is a smaller amount prone to insects and decay, does not splinter and does not need constant level of maintenance as natural timber.
WPC wood remains a comparatively new artefact, however is already well established as a substitute for timber for decking, frame protective covering and alternative non-structural uses.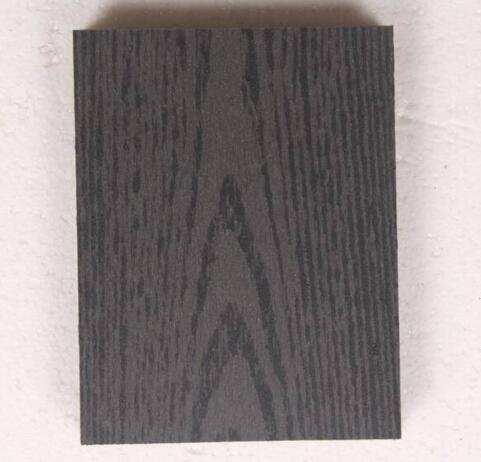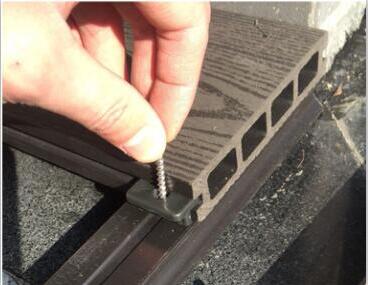 we usually use SS screws and Plastic clips install the composite Lumber
WPC Lumber board advantages:
WPC Lumber boards go along with assured quality. These boards comprises stabilising agents, modifiers, foaming agents and such parts that need strict mixture magnitude relation. thanks to the proper mix of top quality materials, WPC boards become a top quality material.
WPC may be moulded into completely different shapes and sizes. If you're searching for a designer door or window made up of WPC, it's doable as WPC offers a really wealthy look and freshest sprucing. this can be the rationale it's used for doors, windows and residential furnishing.
WPC material is extremely hearth resistant. It provides hearth protection and keeps your furnishings safe.
The WPC material undergoes trendy and high finish surface treatment through paint or thermal transfer that makes the WPC profiles, doors or flooring look flourishing. The skilful surface treatment not solelyprovides a novel look to the WPC boards however conjointly offers a beautiful look to the boards.
It is Associate in Nursing atmosphere friendly material that is safe to use. It remains untouched and unaffected from weather conditions and provides security from water, hearth and chemicals.
It is a promising and value effective substitute to laminate.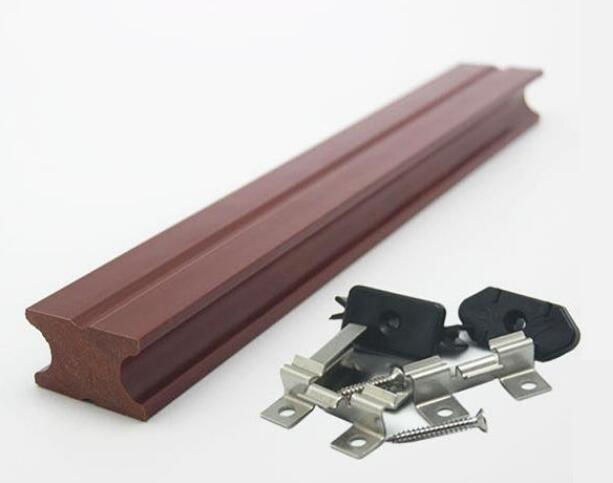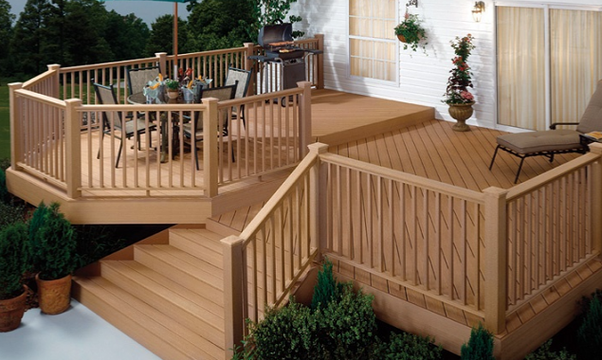 WPC lumber board applications and uses:
WPC Lumber boards  extremely used decking. The makers provide solid decking, hollow decking, mosaic decking choices and far additional
WPC boards are extremely employed in making ready fencing. it's a secure and sturdy material which might be used for garden fencing and alternative out of doors fencing functions
WPC boards  long lasting and so, are often used for wood panel. it's used for indoor and out of doors wall panel
Wpc Lumber  boards  used for contemporary construction in interior ceiling, social unit article of furniture, shoe rack, wardrobes, room cupboards, lavatory vanities, interior partitioning, standardfurnishing etc
Wpc Lumber may be a trendy and long lasting material commutation the standard construction materials thanks to its strength and trendy styles.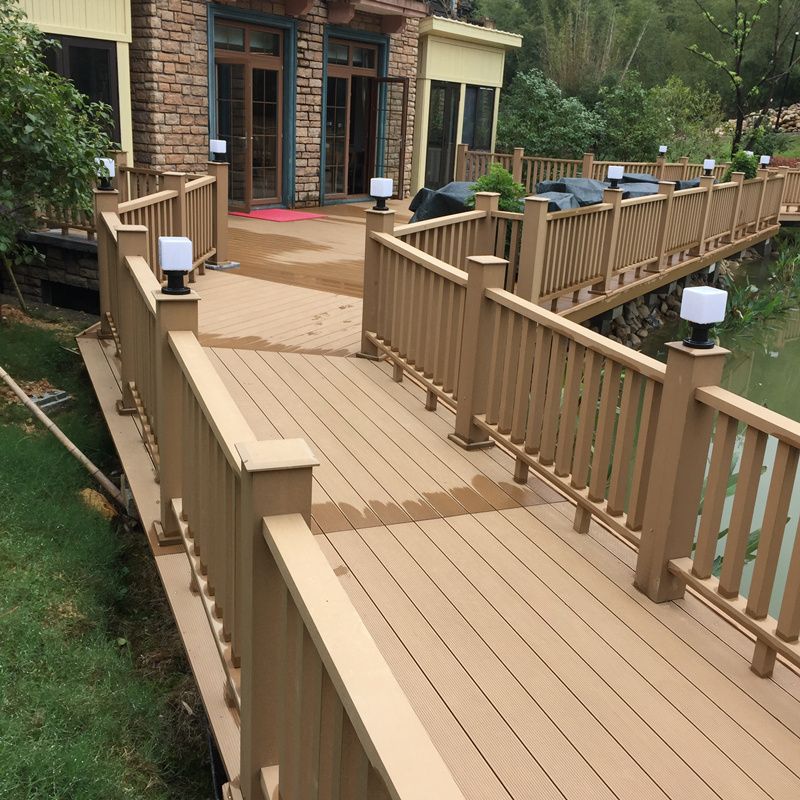 Wood-plastic composite materials can be used for outdoor tables and chairs, courtyard handrails and decorative panels, flower boxes, outdoor floor and waste boxes, and more common are wood-plastic decking and wood-plastic wall cladding, all of them can be Provided to you from us.
If u are interested in our WPC Lumber, pls contact with us by admin@hanmingwpc.com