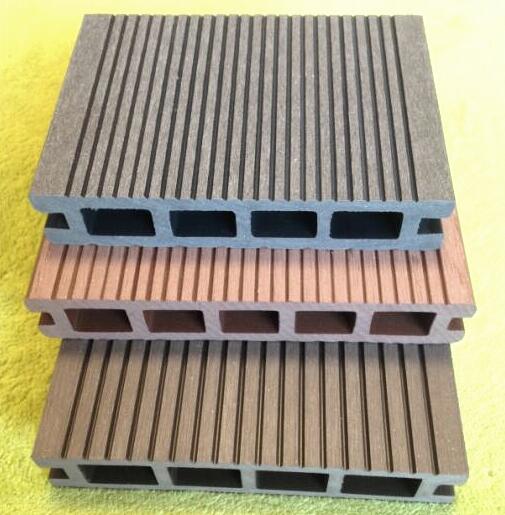 145X25mm Hollow WPC composite decking for Outdoor Jordan from China Manufacturer
Price:14.5usd/sqm–23usd/sqm
Brand:Hanming WPC China
Surface treatment:sanded, brushed, wood grain, groove
Advantages:Use of waste and recycled materials
Used for such as boardwalks , docks,Parks,Swimming pool and Gardens.Our wood plastic composite decking and others are slip resistant.
The raw material of wood plastic composite decking and others: 55% bamboo powder, 35% HDPE, 10% additive.
Jordan is located in the west of Asia, the northwest of the Arabian Peninsula, west and Palestine, Israel is a neighbour, north and Syria are in the border, and the north-east is connected with Iraq, and the south-east and the south are connected with Saudi Arabia. Jordan is basically a landlocked country.In many outdoor works in Jordan, a shift from the use of a wooden floor to a composite floor is also in progress.Jordan's climate is hot and dry, sunny day is more.Using WPC decking can be Suitable the weather. As I know, 145X25mm Hollow decking is used A lot in Jordan,and Most of them are from China Manufacturers.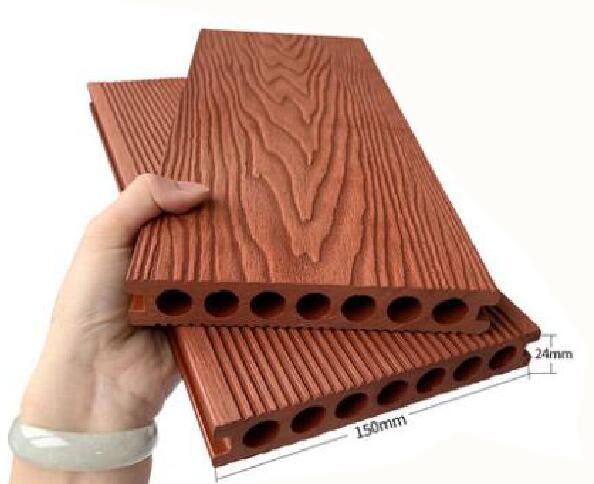 Amman,Aqaba,irbid is the City in Jordan, Some of these cities have also become tourist cities,And the builder use the WPC composite decking for garden, road,Bridge, Park,wall cladding,etc.This has also brought benefits to the city's face of Jordan.But in Jordan, because of the backwardness of manufacturing, if they want to buy good composite floors, they will also import them from China.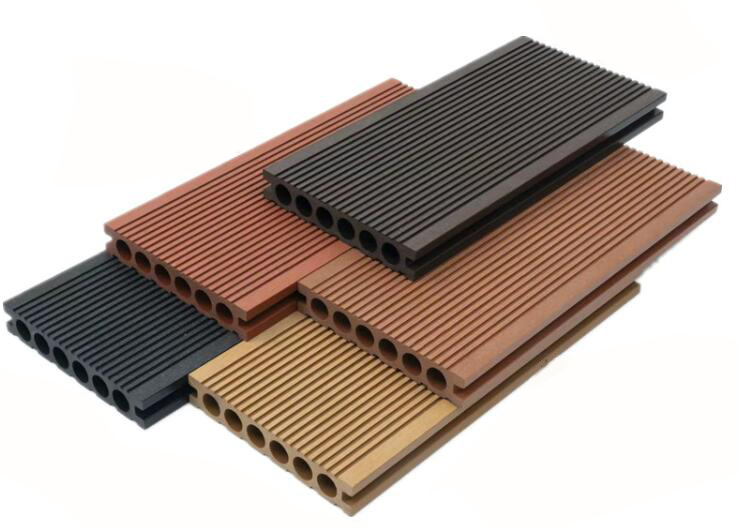 Jordan's population is not high, but with the process of urbanization, a lot of wood-made floor is either damaged or rotten, leading to the advantage of using the composite floor:
1. Eco-friendly: Composite decks don't contain harmful adhesives that are harmful to our environment.
2. Easy to install: Composite decks are assembled and tested in manufacturing facility itself. So, it takes less time for installation if all the fasteners are readily available.
3. Maintenance-free: You have to water wash the decking surface every 6 months to keep it intact. That's the only maintenance work you have for composite decking.
4. Protection against cracks, scratches, splinters: As recycled plastic and wood fibre is used, the chances of cracks and scratches are very less.
5. Ability to sustain harsh weather: Composite decks can sustain all types of weather. It performs well against extreme heat, freezing nights and heavy rains.
6. Strong and Durable: Retaining its beauty, composite decks doesn't rot even after years of use due to the quality of real timber and polymer.
7. Kids and pets friendly: As composite decking is splinter-free, kids and pets can run on decking surface with barefoot.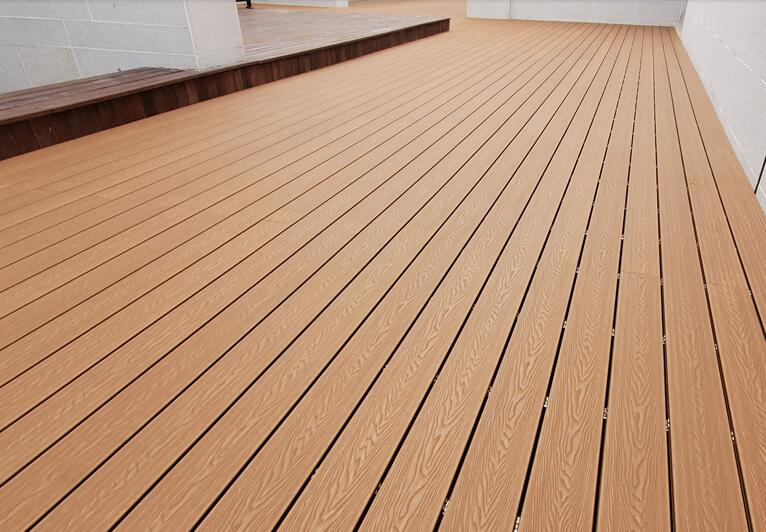 What about the price of imported composite decking from China? Is it expensive or not? A lot of dealers who started out planning to do composite floors want to know about this.
If only for 145X25mm hollow decking, the price of one square is about 15.60 USD, and of course this is also depends on the Quantity and color,Usually the price is more affordable when the quantity is more than 500 square meters and the color is not light gray or white.In addition, in practical Projects, it may also use a solid floor or to a capped composite decking, which is relatively expensive, usually more than $20 a square meter.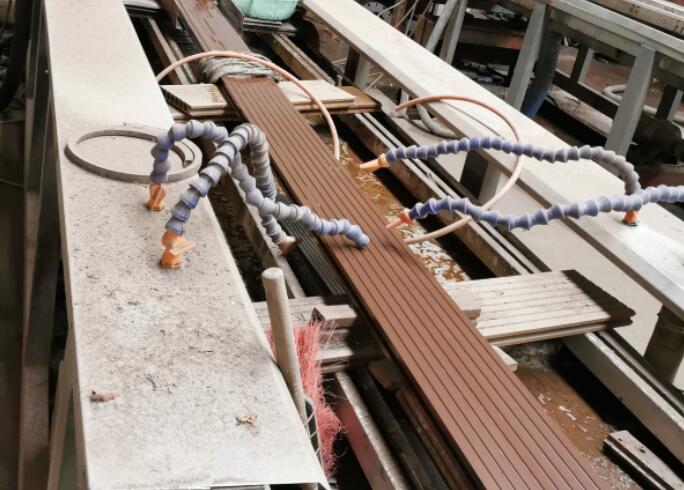 Solid composite floor has better bearing strength.In addition, when installing, some also need wood-plastic keels and plastic fasteners, screws,The price of a square plastic fastener is generally $0.08, the price of a square screw is generally $0.05, and the price of a square keel is generally $3.These prices are only a reference, because the keels also have different specifications, and the fasteners also have plastic and stainless steel, and so on.
Chinese capped composite decking board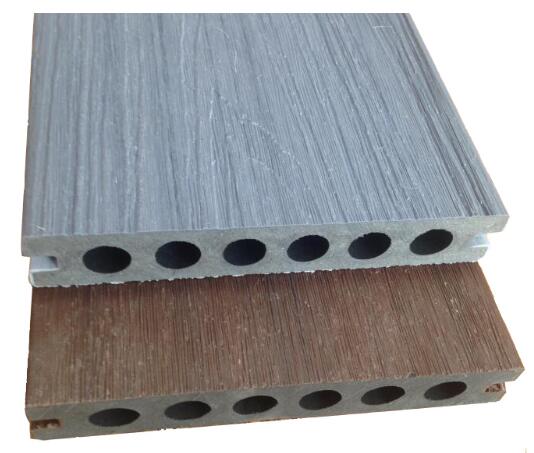 In Jordan, for outdoor decking, 145X25X2900mm is used a lot.  Customers like choosing Brown color.Jordan has a significant geographical advantage,It is the best access for various goods to the Iraqi and Syrian markets,In addition, Jordan also maintains close economic and trade relations with Lebanon, Kuwait, Egypt and other neighboring countries,Many commodities pass through Jordan into the above countries, making Jordan an important commodity distribution base in the Central and Near East.Jordan itself has been in a period of stable prosperity in recent years, and the prosperity of foreign trade, retail and real estate market has also driven the demand for WPC .
Composite Woods Landscape Company in Amman, Jordan
Jordan & Sons Ltd
SAICOS Cleaner
Jt Decking Co and SO on 
Some flooring companies are working with us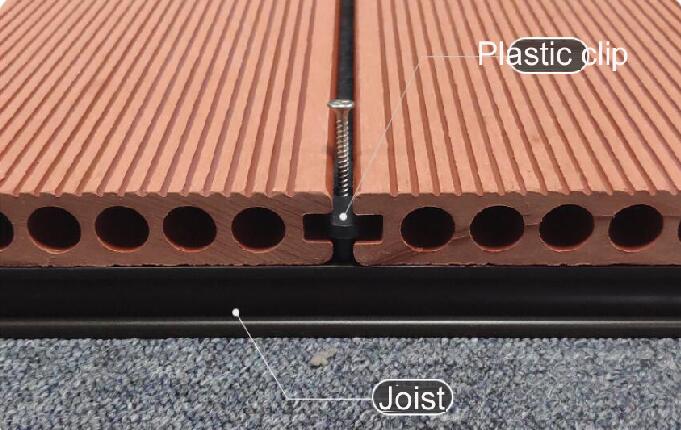 Hanming Specialize in the produce and sales of environmental production and new materials of wood plastic composite products.we can produce about 6000 tons wood plastic materials each year,The materials is suitable for outdoor decking uses whether for your planters, balcony patio decking, rooftop garden decking, backyard decking, swimming pool decking and other outdoor decoration. 
When you plan to import wood plastic composite outdoor decking from China, you might as well contact our salesman through whatsapp or email, and we will reply to our customers as soon as possible.
Our Email Address: Admin@hanmingwpc.com