China Wood grain Effect Hollow WPC Decking Board | 2.9m or 4m Length
Brand: Hanming WPC In China
FOB shanghai Price:14usd/sqm –32usd/sqm
surface treatment:sanded, brushed, wood grain, groove
Advantages:Use of waste and recycled materials
Used for such as boardwalks , docks,Parks,Swimming pool and Gardens.Our WPC decking and others are slip resistant.
The raw material of the decking and others: 55% bamboo powder, 35% HDPE, 10% additive
Many Hollow and Solid surfaces have wood grain effect, It has some natural wood effects and has an anti-skid effect.But a lot of wood grain works only when it's sold,Strong and long lasting wood texture is required from 3D embossing or capped Composite Decking technology.The length for Hollow WPC decking boards can be 2.2m,2.9m,3m,4m,5.4m or 5.8m for one PC.The technology of Wood Grain used in WPC decking in China has been very mature.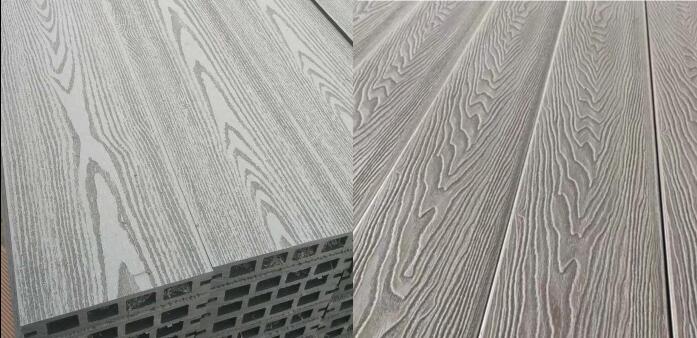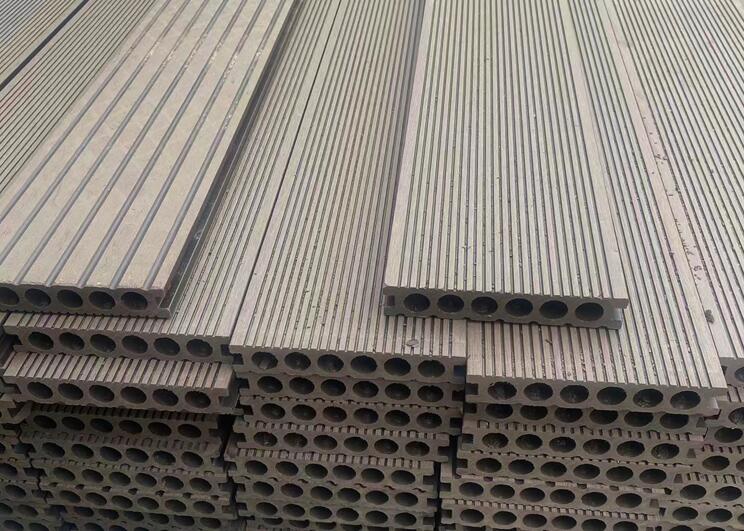 135X25mm embossed WPC hollow outdoor decking with good quality from Hanming
 WPC is a green energy saving and environmental protection product which is
extruded from the mixture of recycled wood fiber and plastic (PE). The product
offers the natural wood grain, colour, texture, and possesses the advantages of 
high polymer materials: waterproof, fireproof, mothproof, anti– UV, acid and
 alkali resistance, wear resistance, paint– free molding, recyclable.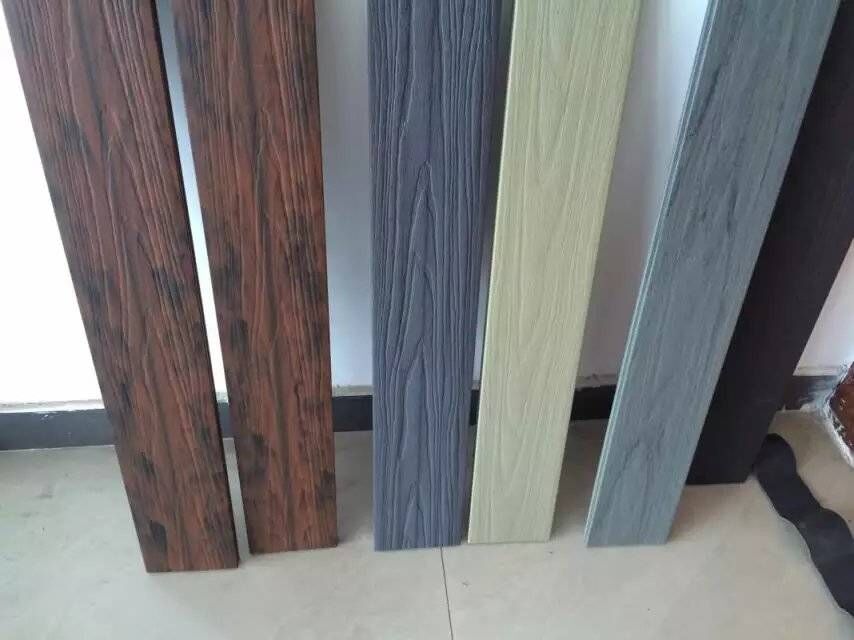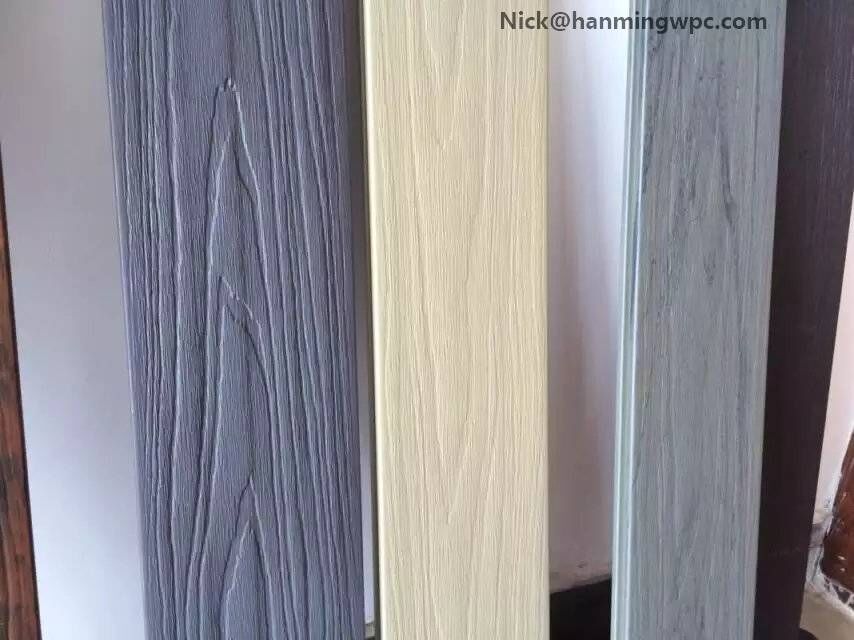 Anti-Slip Composite Decking Design Feature:
WPC as a new type of environmentally friendly composite materials, with high strength,impact resistance,non-deformation,waterproof, anti-corrosion,anti-moth,anti-virus effect .
Physical Feature
Noise insulation, fire-retardant, processing obviously superior to a timber and plastic products,in order to hardwood standard modular design,light and easy to transport.
Envionmental Feature
No radiation, no formaldehyde and other volatile products,recyclable,green environmental protection.
Appearance Feature
With a natureal wood appearance ,texture. Better dimensional stability than wood, no wood knots,the product can be made into a variety of colors, the surface without secondary leaching paint.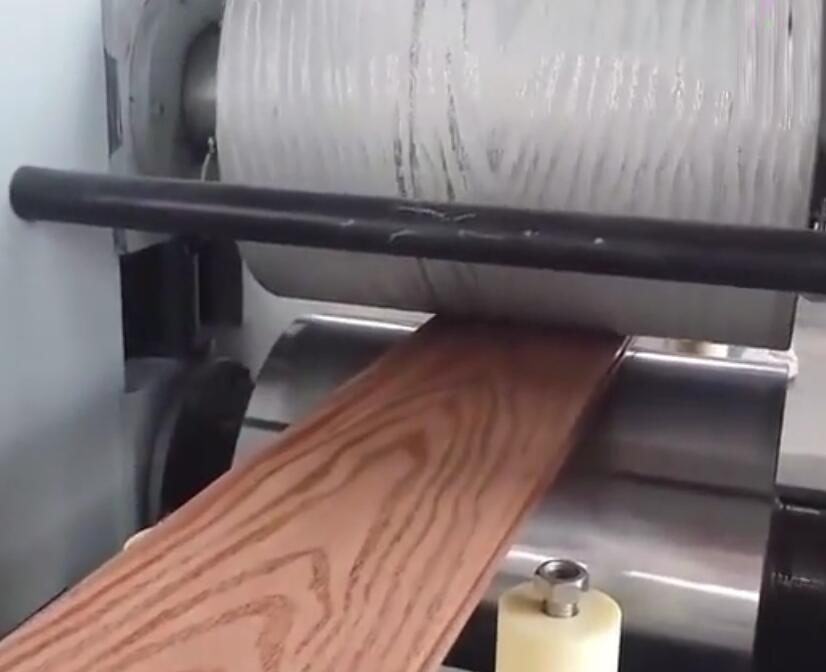 With a natural wood grain and grooved surface, Our decking is definitely the most aesthetically pleasing and durable decking, making it the ultimate choice.
 Why the keel is neceary for the intallation?
A:  When we install the flooring, firstly the keels are fixed in the ground surface with the T-clip and then we put the solid decking board on the keels. You know the wpc decking board can't be put on the ground surface directly. For one thing, it can affect of the planeness of the flooring surface after installation. For the other thing, it is not good to control the drainage of the bottom, because the wpc decking board is mainly used for outdoor, which rains a lot. So keels must be used to hold the solid decking board when installed.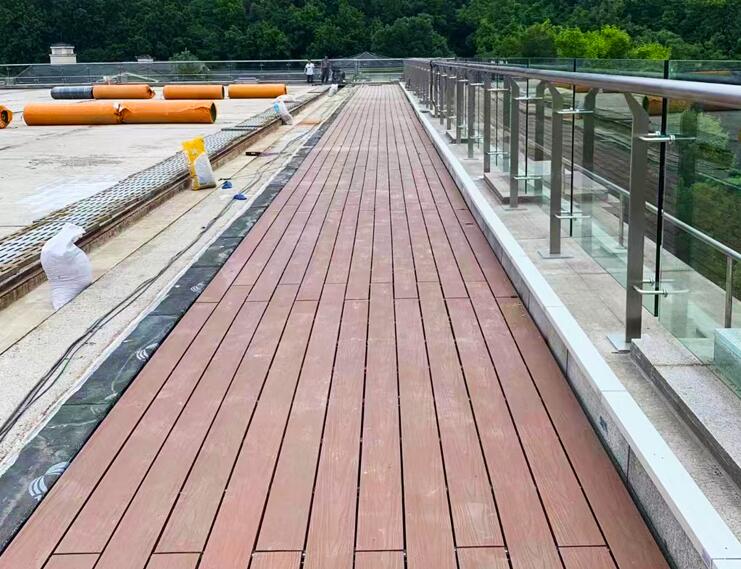 WPC is very popular in the domestic and foreign markets in recent years, and more and more outdoor garden projects are also using WPC materials, and some outdoor attractions, residential green areas, parks and other places of floors are aslo using WPC too.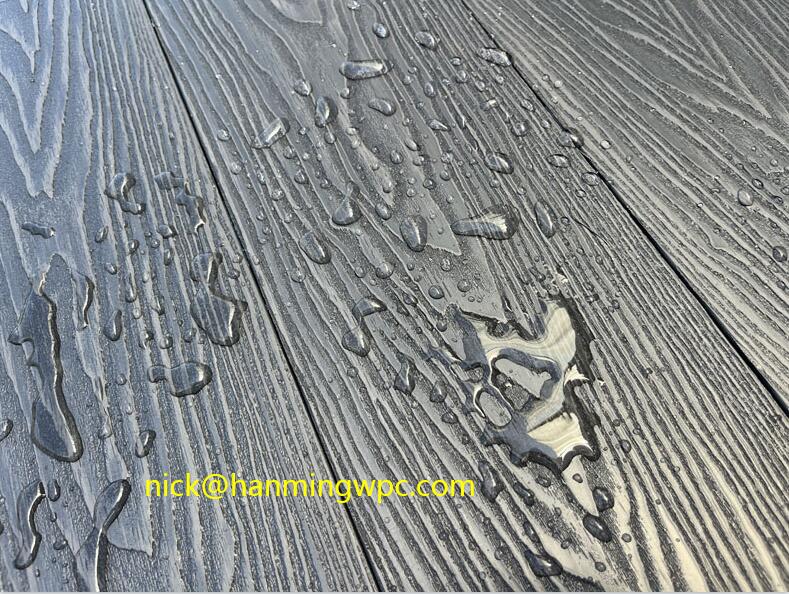 High quality wood plastic outdoor flooring – no painting, no maintenance, just simple cleaning.
WPC decking specifications are based on the factory mold, the commonly used specifications are 140 * 25mm, 135*25mm,146*22mm,150*25mm,150*30mm,etc. The length of the decking is 2.2m,2.9m, 4m and so on, which can be cut according to customer requirements.
Contact : Nick@hanmingwpc.com   Changxing Hanming Technology Co.,LTD