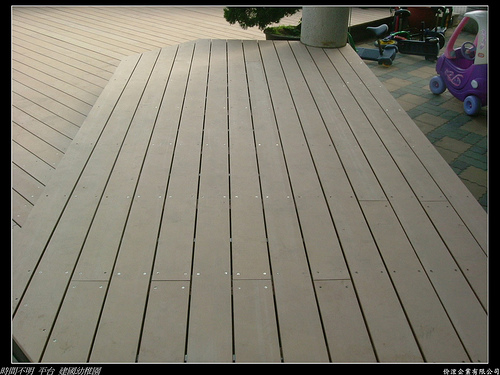 malaysia wpc decking manufacturer | malaysia plastic wood flooring for Outdoor
Price: 15 USD/Sqm–31USD/SQM

Packaging Details:Standard cartons for Wood plastic composite ,wpc decking 




Plastic and Pallet for outdoor WPC flooring

Port:Shanghai,Ningbo

Lead Time 

:within 15 workdays after received advance payment
Malaysia Plastic wood floor performance | WPC decking of malaysia
Malaysia is located in Southeast Asia, divided by the South China Sea into the east and west, namely, the Malaysian Peninsula (West Malaysia) and the northern Kalimantan Island (East Malaysia) on the Malay Peninsula. The coastline of the whole country is 4192 kilometers long. It is a tropical rainforest climate. The average annual temperature is 22 ℃- 28 ℃ in mountainous areas and 25 ℃ -30 ℃ in coastal plains.
Choose Wood plastic composite decking for Malaysia's outdoor floor is better,As it is waterproof,Anti-UV,and Have lond lifetime.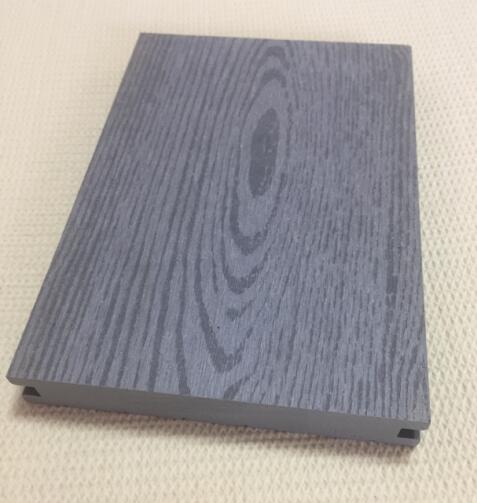 Some characteristics of Composite flooring:
1. WPC decking has the same processing performance as log, can be nailed, drilled, cut, glued, fixed with nails or bolts, smooth and delicate surface, no need for gloss and paint, good adhesion to paint, can also be painted according to personal preference.
2. Molded wood floors have better physical properties than logs, better dimensional stability than wood, resulting in cracks, warping, no wood knots, twill, adding coloring agents, mulching or composite surface layers to produce colorful products, Therefore, there is no need for regular maintenance.
3. Plastic wood flooring can meet a variety of specifications, dimensions, shapes, thickness and other requirements, including the provision of a variety of design, color and wood grain finished products, to give customers more choices.
4. Composite lumber has good properties, such as fire resistance, waterproof, corrosion, moisture resistance, insect moths, no long fungi, acid and alkali resistance, no poison, no pollution and low maintenance cost.
5. Plastic wood flooring has similar wood appearance, higher hardness than plastic, longer life, thermoplastic molding, high strength and energy saving.
6. composite solid decking, light, heat preservation, smooth surface, free of formaldehyde and other harmful substances, no toxicity, no pollution.
Composite wood materials for outdoor floor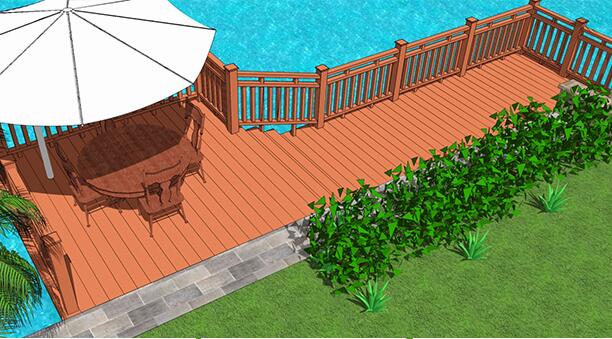 Kuala Lumpur is the capital of Malaysia. It is the political, economic, cultural and transportation center of the country. It is located in the west-central part of the Malaysian Peninsula. It has an area of 244 square kilometers and a population of about 1.5 million. It is the largest city in Malaysia. The only city in the country with a population of more than 1 million.
Now Many Places in Kuala Lumpur are using WPC decking ,wpc wall cladding, WPC railing.
Outdoor flooring in MALAYSIA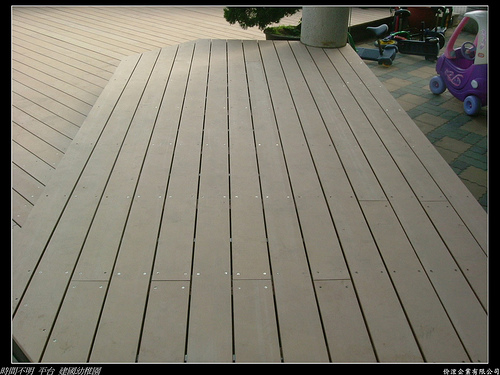 MALAYSIA wood plastic floorWPC decking quick details:
 Name: WPC decking | wood plastic composite deck board | WPC factory in China
  Application:Outdoor decking,Trestle road,Garden path,Park,Swimming pool.Dark without sunshine,wind and damp place are not suitable.
Raw Material: 60%wood fiber+ 30%HDPE+10% harmless additive
Surface Treatment: sanded, groove, brushed, wood grain
Main Features
A. Natural wood surface B. Durable,firm mixed the advantage of wood and plastic C. Low cost,easy installation D. Easy clean,color stable,no painting, low maintenance E. Long-lived about 20years F.Latest technology,low-carbon,eco-friendly G. Weather resistence: from minus 40 to 60 centigrade degree is ok 
Packing: Wrap with protect film with firm PP belt,in paper box or not as customized.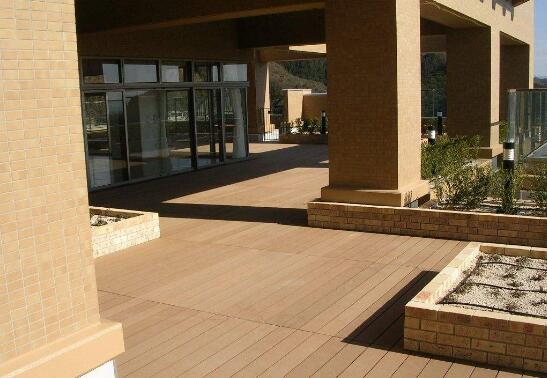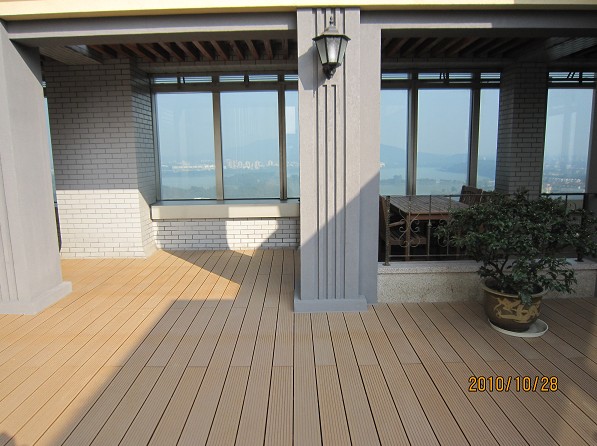 Accessories of malaysia wpc decking :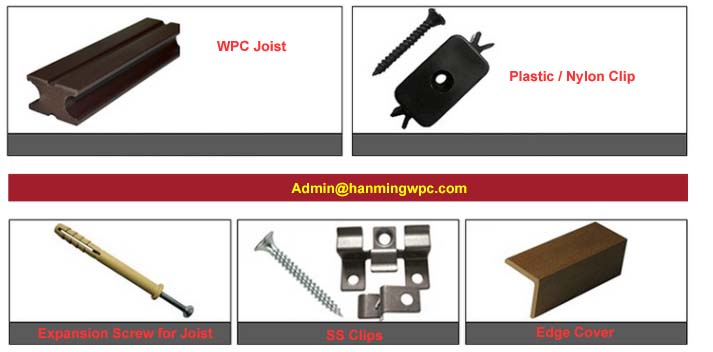 As for the wood-plastic composite flooring in Malaysia, it can be imported from Chinese suppliers.Hanming Aslo provide Composite Siding, WPC bench,wpc Pergola,Pavilion,etc.
Contact us by EmaiL : Admin@hanmingwpc.com